The Evolution of the Band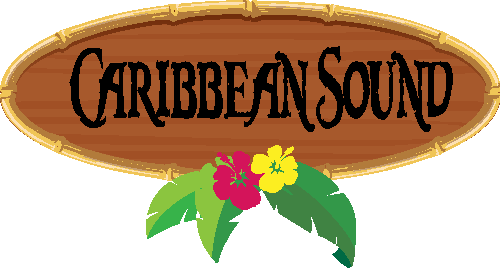 Over the years Caribbean Sound has had various musicians as members of the ensemble and the photos below features promotional pictures from 1986 through 2015.
Charlotte Mabrey (Standing)
(L to R) Mike Wilson, Barry Olsavsky, Tom Haller
(L to R) Mike Wilson, Charlotte Mabrey,
Tom Haller, Barry Olsavsky
Barry Olsavsky (L) Mike Wilson (Front)
Sean Tarleton (Back) Danny Stimpson (R)
Matthew Olsavsky (Front L) Mike Wilson (Back L)
Barry Olsavsky (Center) Larry App (Back R) Danny Stimpson (R)
Charlotte Mabrey (Lying down)
Geoff Brannon (L) Mike Wilson (C), Barry Olsavsky (Back)
(L to R) Danny Stimpson, Tom Haller,
Mike Wilson, Barry Olsavsky
Barry Olsavsky, Mike Wilson (Front)
Sean Tarleton, Danny Stimpson (Back)
(Back L to R) Barry Olsavsky, Dustin Barber, Mike Wilson,
Danny Stimpson, Matthew Olsavsky (Front)
Barry Olsavsky -tour manager, arranger, composer, and lead panist, performs on Invader Lead, Double Seconds, vocals. Barry began his musical training at the age of 9 studying with Frank G. Forgione, founder of the US Navy Show Band known as the Goodwill Ambassadors and a former student of Frank Holt, percussionist with the John Phillips Sousa Band. In 1985 Barry obtained his Bachelor of Arts degree in Percussion from the University of North Florida where he studied with Charlotte Mabrey, former Principal Percussionist with the Jacksonville Symphony Orchestra. Barry worked with the Jacksonville Symphony Orchestra for 20 years as a section percussionist which included performances in Carnegie Hall, as well as touring performances around the US.
Barry worked with many of the top names in the Classical and Pop world including Luciano Pavarotti, Doc Severinsen, Chuck Mangione, Bernadette Peters, The Four Tops, Kansas, The Temptations, Tony Bennett, Lou Rawls, and James Taylor to name a few. After a long career with the Jacksonville Symphony Orchestra Barry retired in 2004. He has done extensive study with the builder and tuner Ellie Mannette and Alan Coyle of Coyle Steel Drums, and has spent many years traveling to Trinidad and Tobago researching the background, music, and culture of Pan and Trinidad. In 1998 Barry was an artist/clinician at the Percussive Arts Society International Convention (PASIC 98) in Orlando, Florida in November of 1998 and again at PASIC 01 in Nashville, Tennessee in November 2001.
Barry also served as production coordinator and producer of Caribbean Sounds' 6 recording projects.
1993 release of "Panic Attack"
2000 release of "J'Ouvert Comin"
2004 release of "Evolution"
2007 release of "The Covers and "Caribbean Sound Christmas"
2008 release of "Beyond the Islands"
The DVD "An American Carnival" released in 2011.
Barry currently spends much of his time with this national touring group. When he is not touring with Caribbean Sound Barry also performs with Steel Bamboo, touring with The Conch Fritters and performing as a soloist with Tropico Steel Drums. In addition, Barry is Executive Director of CST Entertainment Productions LLC, the parent company of Caribbean Sound. During the school year Barry is a percussion clinician at Freedom Crossing Academy and Palm Valley Academy in St Johns County, Florida working with the percussion students in the band programs. Barry currently has endorsements with Sabian Cymbals, Gon Bops Percussion, Salyers Percussion and Encore Mallets.
Mike Wilson is a founding member and partner in Caribbean Sound Steel Pan & World Music Ensemble. He performs on Triple Guitars and vocals. Imbued with a lifelong belief that teamwork is the lynchpin of success, Mike develops educational programs and corporate seminars teaching teamwork skills through the use of steel drums and music. A graduate of the University of North Florida, Mike studied percussion and performance with Charlotte Mabrey, the former principal percussionist of the Jacksonville Symphony Orchestra (JSO). As a result, Mike performed as a percussionist of the JSO from 1981 to 1990 working with Bernadette Peters, Skitch Henderson, Luciano Pavarotti among other artists.
​
​
Mike also served as an artist/clinician with Caribbean Sound at the Percussive Arts Society International Convention (PASIC 98) in Orlando, Florida and again at PASIC 01 in Nashville, Tennessee in November 2001 and has participated in the development and execution of a variety of quality educational programs with the band. With perpetual sand in his shoes, four beautiful children and happily married to Sandy, Mike has devoted his life to the study of music, steel drums, and performance techniques.
Danny Stimpson began his musical studies while attending junior high school playing saxophone and played into his high school career. In 11 th grade Danny switched from sax to drums, made the drum line and performed in numerous competitions and All-County Band on both drums and saxophone. In his senior year he served as the drum major of the Sandalwood High School Marching Band in Jacksonville, FL.
Prior to college Danny toured 14 states playing drums with the Jon Mykal Band, a high-energy dance-pop group performing in clubs and hotels.
​
Danny received his bachelor's degree in 1993 from the University of North Florida where he studied percussion and performance with Charlotte Mabrey, Principal Percussionist with the Jacksonville Symphony Orchestra and was a member of the UNF Percussion Ensemble. While attending UNF Danny also studied Jazz drum set with Rick Kirkland, former drummer for Ray Charles.
For many years Danny has performed around the NE Florida area with groups such as Tropico, The Floribbeans, Dan Reading and Friends, Windjammer, Three, El Toro Loco, Jason Anderson, Paul Lundgren, Mike Lyons, and The Committee. His performance background was heavily influenced by the progressive rock units Nudge and Pigeonhole, Latin and Caribbean genres.
Danny's primary work environment is with Caribbean Sound playing drum set and percussion which serves as the "engine room", the driving force of the band. He has done extensive study in drum set, Caribbean/Latin rhythms, and world music. In addition to Caribbean Sound Danny performs as a freelance drummer/percussionist in the North Florida area, as a private instructor, and as session drummer for Hole of the Pigeon Studio in Jacksonville recording diverse styles for new age, folk, rock and country artists. Danny also helped produce 5 of the 6 CD's currently available from Caribbean Sound. He was an artist/clinician with Caribbean Sound at the Percussive Arts Society International Convention (PASIC 98) in Orlando Florida in November of 1998 and again at PASIC 01 in Nashville, Tennessee in November 2001. Danny also performed with the Soul Committee at the 1999 Florida Sports Awards.
Danny actively serves in the music Ministry at Celebration Church in Jacksonville, Florida and is a devoted father, husband and avid runner.
Music has been a major part of multi-instrumentalist Sean Tarleton's life since he joined the middle school band in his hometown of Jacksonville, Florida. His becoming a professional musician at age nineteen led to wide ranging experiences as a sideman playing in bars, churches, musicals, weddings, corporate events, parties, concerts, and festivals. When he was twenty years old, he assumed the bass chair with Jazz guitarist Robert Conti. Soon after that, he began working periodically with longtime Richie Havens guitarist Walter Parks in several of Parks' side projects. He was a long time member of steel drum band Caribbean Sound, recording and touring with them extensively for over a decade before parting ways with the group in 2010. More recently, he spent a year touring the east coast with Daryl Hance, cofounder of J.J. Grey and Mofro. He is a summa cum laude graduate of the University of North Florida's prestigious American Music Program, begun by former North Texas State professors Rich Matteson and Jack Peterson, earning his Bachelor of Music degree in Jazz Bass. Over the years, Sean has backed numerous artists in addition to those previously mentioned. These include Toshiko Akiyoshi, Lew Tabackin, Nat Adderly, Phil Woods, Randy Brecker, James Moody, comedian Mickey Rooney, Mary Wilson of The Supremes, and others. Sean currently resides in the Catskill Mountains of Upstate New York with his wife Leslie, and remains musically active with several regional groups.
Matthew Olsavsky, the son of member Barry Olsavsky becomes the youngest addition to Caribbean Sound. Growing up in a home with steel drums, Matthew began playing percussion and steel drums at age 11 studying both with his dad. In his young career Matthew has performed in and around the Jacksonville area on steel drums as a soloist and various performances with Barry Olsavsky.
In the summer of 2006 and 2007 Matthew attended Canon Music Camp on the campus of Appalachian State University where he studied percussion with Dr. Steve Barnhart from the University of Wyoming. He was the drum captain at Mandarin High School in his Junior and was a percussionist with the Jacksonville Symphony Youth Orchestra for 3 1/2 years. Matthew earned his Bachelor of Music in Percussion from the University of North Florida and currently resides in Tampa, Florida serving as the band director at the Hillsborough Academy of Math and Science and percussion instructor at Alonso High School.
Lawrence App grew up in a musical family in the Washington DC area. He studied piano and voice throughout high school, but was self-taught on guitar. He began touring and performing with several jazz, latin, and show groups in 1974. He relocated to Florida in 1980 and that same year co-founded the pop-Caribbean group Windjammer, a band he still performs with today. During the '80s, Lawrence made several regionally successful recordings with Windjammer and appeared on MTV Spring Break in Daytona productions. His three albums, Going Down to the Beach (1986), Jammin' and Groovin'(1987), and Reggae in the U.S.A.(1989),sold over 10,000 copies.
Beside being a featured concert act in their own right, Lawrence and Windjammer shared the bill with many top acts including The Average White Band, The Wailers, and The Red Hot Chili Peppers.
While most of the 90s were spent on higher education, Lawrence continued to perform regularly, although his focus began to shift away from Windjammer and towards work as a jazz sideman or performing his own eclectic songs. By now he was an accomplished vocalist, guitarist, and bass player and through formal study, expanded his ability to read and apprehend advanced theoretical structures. He also began to develop other musical directions, particularly in percussion. He worked for several years as an accompanist on hand drums for modern dance and also started performing on the steel drums in earnest.
Since 1997, Lawrence's main commercial outlet has been solo work in the Orlando market and other high-end resorts in the Southeast. Freedom from his responsibilities as a full-time bandleader has allowed him to concentrate on writing, recording and performing his own material. He has produced five CDs in the last six years covering styles from jazz and world music to death-metal. Although Lawrence is proficient on ten different instruments, guitar is still his first love. His main inspiration comes from people like John Scofield, Charlie Hunter, and Bill Frissell. He also listens to Papa Wemba, Gilberto Gil, and Kurt Elling for vocal inspiration. With the completion of his new CD Dark Into Light, Lawrence recorded a video with his quartet.
Dustin Barber, known to his friends as "Dusty," began playing guitar at age 7 in Ft. Worth, Texas, where he was born. His father Sam bought him an electric guitar and taught him classics such as "Walk Don't Run" and "Wipe Out," which he leveraged to win elementary school talent shows. Soon after, he was playing complicated classical pieces. In his early teens, he moved to Jacksonville, FL, and became heavily influenced by "Guitar Gods" such as Yngwie Malmsteen and Steve Vai. He vowed to practice 8 hours a day, and did so for many years. By the time he was in high school, he was known as a consummate shredder and began performing with some of the hottest Heavy Metal and Rock and Roll bands in the city.
​
His first big opportunity to tour internationally, surprisingly, was with a Southern Rock / Country band. This required that he set aside his Charvel and pick up a Telecaster, but as a fan of Chet Atkins, Ricky Skaggs, and Albert Lee, with whom he studied, he had no trouble combining his progressive rock skills with blistering country chops.
After honing his craft in a number of regional cover bands, he was interested in taking his skills to the next level. He moved to Los Angeles, toured with national acts, took lessons with artists such as Frank Gambale, did studio sessions, and performed with his friend, child prodigy drummer Jacob Armen. These experiences, along with his Berklee College of Music sessions, opened his eyes to complex music theory as well as unique, non-traditional scales and styles of music and playing.
Upon moving back to Jacksonville, FL, he joined a number of Jazz groups, and became a fan of Mike Stern, Lee Ritenour, and George Benson. He was honored to take several master classes with one of his heroes, the legendary Pat Martino, and played with his brother in a popular Contemporary Jazz band called Surge, which produced several albums.
The commercial jazz sound of the time allowed him to integrate Latin American rhythms and styles. He became a fan of Strunz and Farah and Acoustic Alchemy, and soon became versed in Flamenco style. Along with Walter Eaton of the Classics IV, he produced an album of Latin material and later published his much loved song, Manana en Madrid.
He spent much of this time performing with artists such as the Groove Inc Band, Alphonso Horne, and Segue, become well versed in motown, funk, and R&B styles. During this time, he toured all of Korea, performing for US troops and Koreans alike as part of the US Army MWR program.
Recently, he toured with Jimmy Parrish and the Ocean Waves Band, which allowed him to lend Caribbean, Reggae, and contemporary Island flavors to his style.
Presently, Dusty is touring the world with the Godfather of Soul, the legendary Al Green. Performing on stages from London to Madrid and television shows such as The Tonight Show with Jay Leno, he has remained incredibly busy in 2008. This experience has brought his talent to the forefront, and has proved that he is one of the most versatile guitarists in the nation.