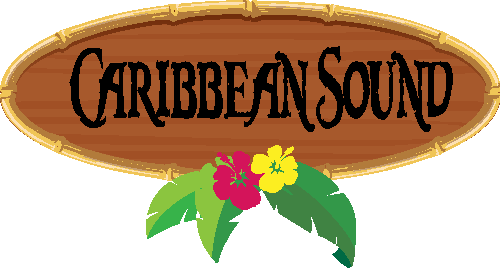 We bring a little bit
of the Caribbean to
you!
Caribbean Sound Steel Pan & World Music Ensemble is no longer touring, however, the site is being maintained to continue to promote the history, music and accomplishments of this amazing ensemble. Please enjoy browsing and check out the store where their recordings are available.
Caribbean Sound has been and is currently the only group of it's kind touring the US performing on steel pans and presenting the music, vocals, ambiance and excitement that makes the Caribbean such a wonderful destination. They have enthralled their audiences with traditional Calypso, Contemporary Classics, and original compositions for the steel pan striking new territory with an incredible sound leaving audiences thirsting for more. The music of Caribbean Sound is grounded in classical and Jazz traditions combined with years of cultural research of Caribbean Rhythms to create a marvelous performance for all. This one-of-a-kind ensemble provides students and adults the opportunity to cross cultural barriers and discover the amazing influences from around the world that came together to create the steel pan. They have appeared with the Jacksonville Symphony Orchestra, the Owensboro Symphony Orchestra, the Louisiana Philharmonic Orchestra, the Rockford Symphony Orchestra, the Memphis Symphony Orchestra, The Orchestra of Southern Utah and the East Texas Symphony Orchestra along with recording and TV appearances. Caribbean Sound has been on the Florida State Touring Program through the Division of Cultural Affairs since 1998 and is currently serving on the 2013 tour roster.
Caribbean Sound has spectacular and exciting performances available to fit your venue's multicultural calendar including Concert & Artist Series, Outdoor concerts and Educational programs with an emphasis on the history and background of steel drums and Caribbean Music, residency programs and Symphony Pops and Family Programs.