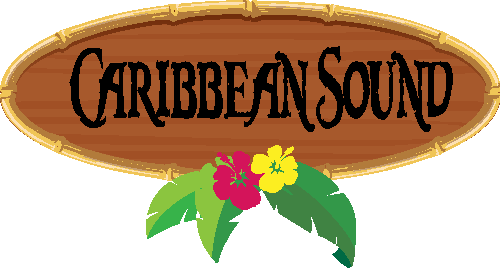 Caribbean Sound created one of the best and most amazing educational programs on the history and creation of the steel pan instrument through story telling, costumes, historical instruments and just plain fun. Over the many years Caribbean Sound presented their show "Pan by Storm" to thousands upon thousands of elementary, middle and high school students as well as adults in schools, theaters, performing arts centers and outdoor venues. No other show like this has existed to teach the phenomenal history and this wonderful gift to the world from Ellie Mannette and so many other talented pan builders and tuners from Trinidad and Tobago.
The Caribbean Sound Educational Program gives students an introduction to steel drums and history of the instrument as well as the musical styles from the Caribbean. "PAN BY STORM" is an educational and amusing look at the history behind steel drums beginning with the discovery of Trinidad and Tobago by Christopher Columbus in 1498 to the present. Accompanied by our storyteller encounter the enchanting sound of African drumming and rhythms, bottle & spoon bands of the early 1900's, the Tamboo Bamboo bands (an instrument made from large pieces of bamboo), metal bands using buckets, tins, and break drums, the Pan Around The Neck steel drums from the 1950's, and finally combining all these historical elements with the modern steel drum, the instrument in use today. The production is designed for school programs K-12 in an auditorium setting but can be performed In-The-Round in a multi-purpose or other large room.
Residency Program
"The Rhythm Machine"
An empowering self-discovery through
hands on investigation of rhythm.
Rhythm-a universal word for drumming, time, and life. Individual lives, collective lives. It's all tied together by rhythm. Rhythm is a living thing. The Caribbean Sound Residency Program is designed to explore the inner rhythm in everyone. Through history, hands on playing and creative activities children and adults will explore their personal rhythm and how to apply this rhythm to all facets of life and become more in touch with the world and themselves. The exploration can include the following;
* Children create homemade instruments out of household items such as milk jugs, paper towel rolls, and tin cans. Using traditional instruments as models, participants will create their own new unique percussion instruments. This segment also focuses on team building skills including co-creating and working together as a team while allowing self-expression of the inner person.
* Music 101. Is it pitched or non-pitched? Sessions will incorporate physics lessons to help the students understand how and why musical instruments work, and basic math lessons involving counting and how math relates to music.
* Interactive: Call and response games, rhythm games, introducing the use of body percussion, clapping, chanting, and stomping. This multicultural presentation will include African and Caribbean rhythms and their importance and influence on music of the world.
"Team Caribbean Sound"
Team Caribbean Sound is a wonderful new residency program focusing on teamwork and non-verbal communication skills. These skills are used by students everyday in sports and school activities but in this session are brought to the forefront highlighting the importance of each team member, their individual responsibilities and their duties as a team player. By comparison and contrast these same principles are used in musical and ensemble settings and Caribbean Sound focuses on these concepts by making the students part of the Caribbean Sound team. Caribbean Sound will provide a variety of instruments including shakers, cowbells, conga drums, metal buckets, paint cans and brake drums and invites the students to join in and work together as a team and perform various musical functions without any verbal commands.
Team Caribbean Sound is appropriate for elementary and middle school age students.
"We make your students part of our band!"
Educational workshop at the Marina Civic Center, Panama City Beach, Fl 2004
Family Concert with the Orchestra of Southern Utah 2013.